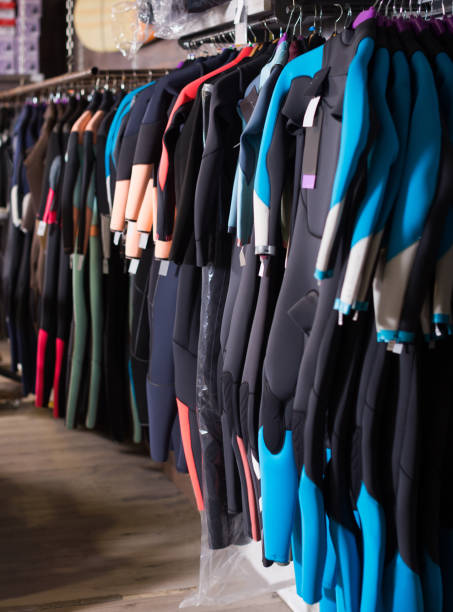 Wetsuits are essential for staying warm, protected and comfortable when you're out in the water. But with so many different wetsuits on the market, it can be really tough to know which one is right for you! No worries, you can find the perfect new wetsuit by keeping an eye out for wetsuit sales in NZ and looking at the right qualities.

Every avid surfer knows that the right wetsuit can do so much for your surfing experience! So, you should never only look at the price when searching for a new one.

Instead, continue reading to learn how to be a smart shopper when searching for a brand-new wetsuit in Aotearoa.
A Few Top Tips For Finding The Best Wetsuits In New Zealand
There's a lot that goes into a good wetsuit, so there's a lot that you should look at when you search for one. Consider the following as you shop around:

Wetsuit Thickness. Don't forget to pay attention to wetsuit thickness as you browse wetsuit sales in NZ. The thickness of a wetsuit will determine how warm it would be. If you plan on spending some time in colder water, you'll want a good suit that's a bit on the thicker side. The warmer you are, the longer you'll be able to be on the waves without getting too fatigued and chilly.

However, this warmth does come with a drawback - thicker wetsuits are less flexible, so you can expect to be more restricted in one. Keep both warmth and flexibility in mind as you shop!

Fit. Think about your size as you look for NZ wetsuit sales. Your wetsuit should fit snugly, but it shouldn't be too tight, and it should never drastically restrict your movement even if it's thicker. You should be able to move freely without feeling stuffy or constricted. If the suit is too loose, it will let in water and make you cold. If it's too tight, you'll be uncomfortable and may not be able to pull off the movements you want to pull off.

Always look at a seller's size charts before you buy anything.

Their Construction And Manufacturing. Many Kiwi surfers feel an attachment to the ocean and to nature, so many of us deeply value eco-friendly products and manufacturing processes. We certainly want our wetsuits to be durable and well-made, but not at the cost of harming the Earth!

If you're passionate about green choices, look for wetsuits that are made with the environment in mind. We at C-Skins truly care about making sustainable choices, and those morals show in our products. We don't just want to supply NZ with good wetsuits; we want to supply NZ with good wetsuits made with good practices.

You can certainly feel physically and mentally good when you surf in an eco-friendly wetsuit!

The Seller's Reputation. A wetsuit might look good during an NZ wetsuit sale, or it could look amazing in pictures or when hung up on a rack. But that doesn't mean it'll be amazing when you put it on and head out for a fun day in the water. A good way to tell if a wetsuit will be reliable and high-quality is to look at the seller or manufacturer itself.

Before you make your purchase, check out online reviews of the brand's wetsuits. This is an easy way to see what fellow surfers think about the wetsuit you're looking at.

Accessories. Although these aren't technically part of the wetsuit itself, they're still important to think about. Consider hoods, boots, gloves and more if you're purchasing a wetsuit. These accessories will help you stay protected and warm while you're out catching waves.

Price. Of course, price should always be taken into account - but it should never be the highest thing on your priority list. The quality of your wetsuit will greatly impact how expensive it is. Remember to think about the wetsuit's quality, construction and how it was made when you look at its price.

Cheaper wetsuits may be nice at the moment, but they certainly won't last as long. Durable products made from eco-friendly materials and good designs are sure to last for years. Just make sure you maintain them well and treat them right.

Keep an eye out for NZ wetsuit sales from your favourite sellers or retailers. We at C-Skins are happy to have our products in several retailers, so you can visit any of these and check out our goods.
Where You Can Go For Fantastic Wetsuits In NZ, Made With Eco-Friendly Practices
Our C-Skins team loves New Zealand and the sea, and we want to help you enjoy your time at the ocean to the fullest! Visit our site's online store to view our wide range of
men's wetsuits
, women's wetsuits, children's wetsuits and accessories! You can also visit one of the many retailers that carry our wetsuits.
Or, if you'd like to speak to us directly, you can reach us on
021 028 36002
. We'd love to chat!
Check out our C-Skins store and find your new awesome wetsuit!