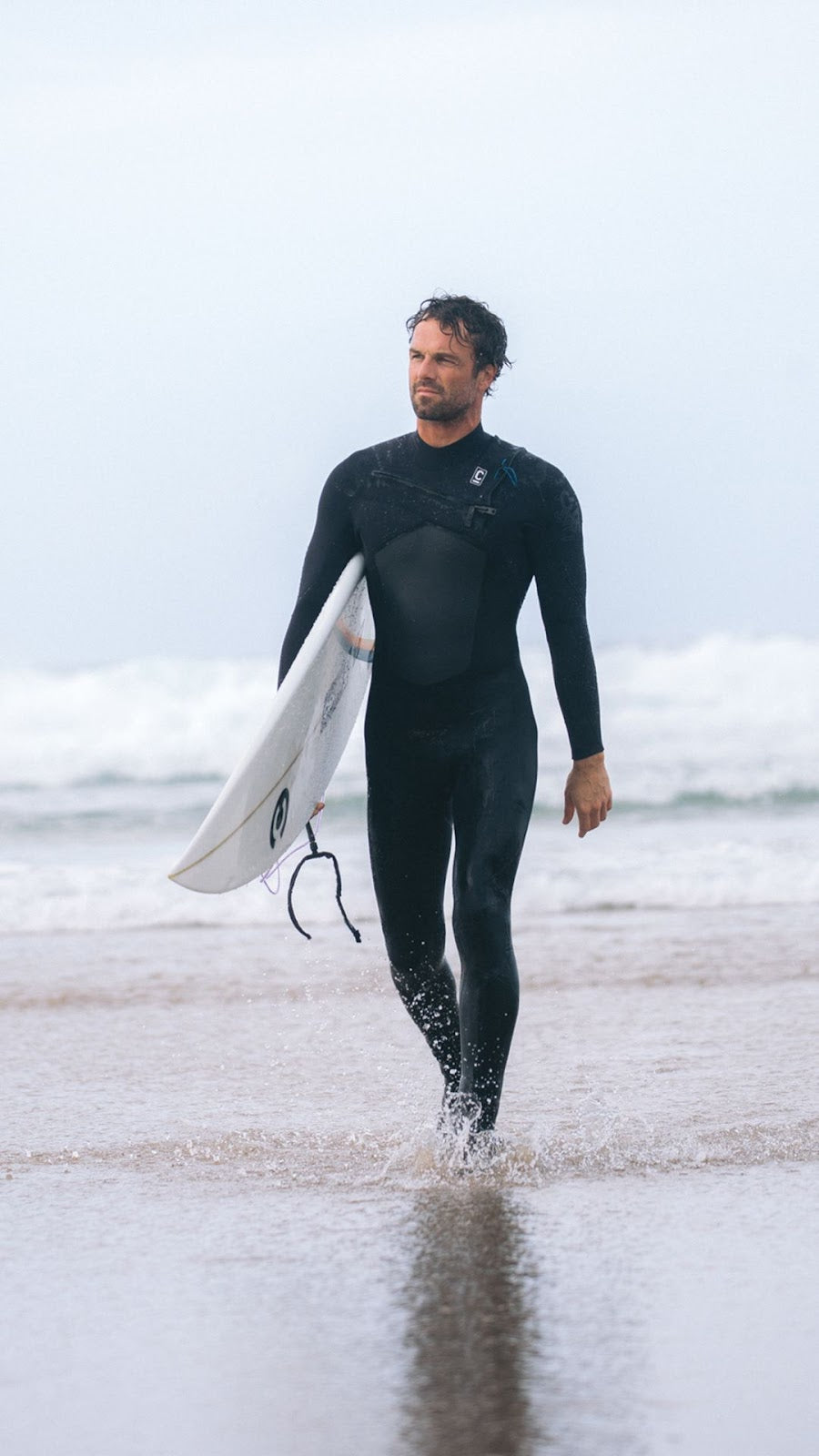 New Zealand is home to some of the best surfing, diving and other water activities in the world. So many Kiwis love heading out to Aotearoa's gorgeous beaches to enjoy the water, the sunlight and the beauty of nature - and you may want to join them! Before you do, you'll need the right wetsuit. So it's important for men to know how to look for the best men's wetsuits before they make any purchases.
Of course, the tips in this article can also apply to any other kind of wetsuit you're looking for, whether it's for men, women, children or anyone else.
A good wetsuit will keep you comfortable in even the coldest water. You may be tempted to go without one, but you should know that a strong wetsuit can protect you from something as simple as too-much harsh sunlight to something as painful as a jellyfish sting.
With so many wetsuits to choose from, it can be tricky to know where to start. That's why we've put together this guide to help you find the perfect men's wetsuit.
What Should I Look For When Buying A New Wetsuit?
As you shop, be sure you look at various options so you can see what is available to you. You can compare your choices to really find the perfect wetsuit for your lifestyle.
Before you pick a wetsuit, ask yourself this question: What will you be using the wetsuit for? You might not need a super-heavy wetsuit if you're just going for a casual swim on a sunny day. But if you're planning on doing some serious surfing where protection and warmth are a must, you might need something warmer.
Think about your ideal wetsuit, and then start to shop for men's wetsuits.
Then, what should you look for? Think about:
Thickness. The thickness you'll need will depend on the conditions you're going to surf or dive in and your personal preferences. You'll need a thinner wetsuit for warmer conditions and a thicker wetsuit for colder ones.
Plus, some people just run hotter than others or prefer warmer or thicker suits.
Suit Style. Some suits fully cover your arms and legs; others have shorter sleeves and legs. What type are you looking for? Additionally, think about zipper placement and how you'll get in and out of your suit.
Also, don't forget about accessories! Boots, gloves, hoods and more can make your outfit more protective and practical.
Fit. Your new men's wetsuit won't be very useful if it doesn't fit right. Wetsuits are typically very form-fitting, so getting one that's too big will just be awkward, and getting one that's too small will be horribly uncomfortable!
Be sure you know what size you need so that you can get a wetsuit that fits right. If you're shopping online, check the wetsuit's description for a helpful size chart so you know exactly what you're looking at.
If you're shopping at C-Skins, you can view our helpful size charts on our site.
Aesthetics. Your suit's look won't affect how well it performs, but that doesn't mean it doesn't matter! Everyone wants a suit that they think looks sweet and stylish. If you've found several suits that are the right thickness, fit and style, look for the options that fit your personal style the most.
Eco-Friendliness. Choosing sustainable, eco-friendly options is very important to many of us. Are you someone who loves going green? Then you'll love the fact that you can purchase wetsuits made by people who value sustainability and smart practices.
At C-Skins, we adore the ocean, and we want to do everything we can to promote eco-friendliness. Check out our website to learn more about our commitment to eco-development.
A Few Tips For Your Wetsuit Use
Once you've selected your new men's wetsuit, make sure you:
Wear It Correctly. Be sure all zippers are zipped up correctly, you have the accessories you need and that you're using your suit how it's supposed to be used.
Rinse It After Each Us. Rinse off your wetsuits with fresh water after you get back from your day in the sun.
Hang It To Dry. Once your suit is off, rinsed and cleaned, hang it up to let it dry.
Using your wetsuit correctly and taking care of it right can extend the life of your wetsuit.
Where You Can Find The Perfect Men's Wetsuit
You deserve the best wetsuit you can get. Where can you find the perfect wetsuit and accessories for you? Why, at C-Skins, of course!
We at C-Skins are thrilled to provide ocean-loving New Zealanders with wetsuits that are durable, stylish and made with eco-friendly practices. We value the ocean, and we value you! We invite you to visit our website or our retailers to see what we can offer you.
You can also reach us directly on 021 028 36002 if you have any questions for us.
Enjoy life to the fullest with a wetsuit from C-Skins.